From the issue dated March 7, 2008
The Back-of-the-Envelope Design Contest
We asked readers to sketch their own visions for the George W. Bush Library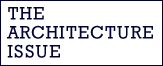 For millennia, great and not-so-great leaders have celebrated themselves in monuments. The ziggurats of Mesopotamia, the pyramids, the Forbidden City, the Louvre, and Monticello all convey their builders' legacies, as did the many lavish palaces of Saddam Hussein.
Modern U.S. presidents have only their presidential libraries. Now that the George W. Bush era is almost over, the world needs a place to archive the legacy of the 43rd president. That place will be Southern Methodist University, in a building designed by Robert A.M. Stern. The building will probably cost $500-million.
We thought that Chronicle readers would have their own ideas about how that building should be designed, and we invited people to send in designs on the backs of envelopes. About 120 people sent in sketches that were good, bad, serious, humorous, abstract, or really angry. Their designs took the form of toilets, bunkers, crosses, and W's, some crudely drawn and some very elegant. A sampling of those designs is displayed on these pages.
We invite readers to take a look at some of the designs we have posted here and to vote for the best one. You can scroll through the designs and choose the one you like the most, then go to the Forum poll and vote (Forums require a free chronicle account.) So as not to prejudice the voting, we will not fully identify contributors until the voting ends.
If you felt your vote didn't count in 2000, it will certainly count here. The winning designer will get an iPod Touch. Hail to the chief.
The envelopes, please ...
OBELISK | vote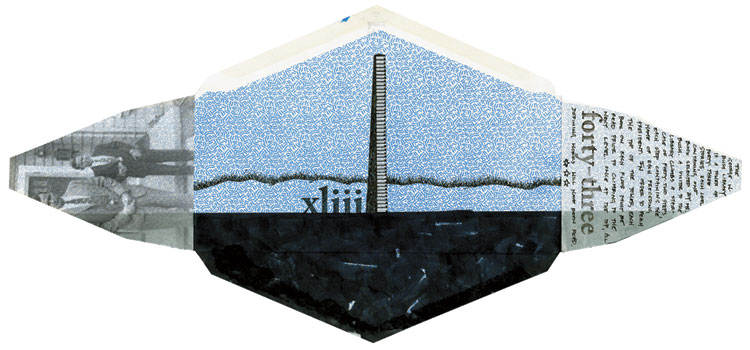 BUNKER | vote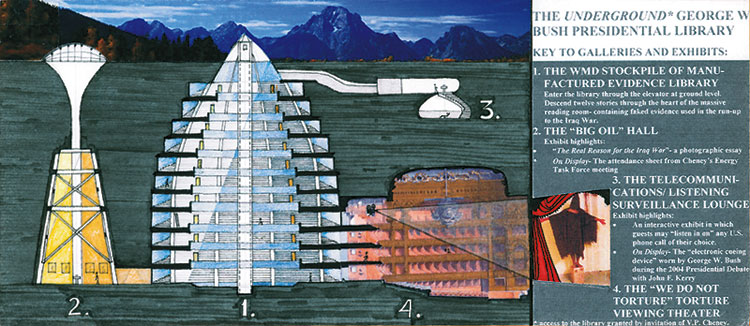 FLOATS ON FOUNTAINS | vote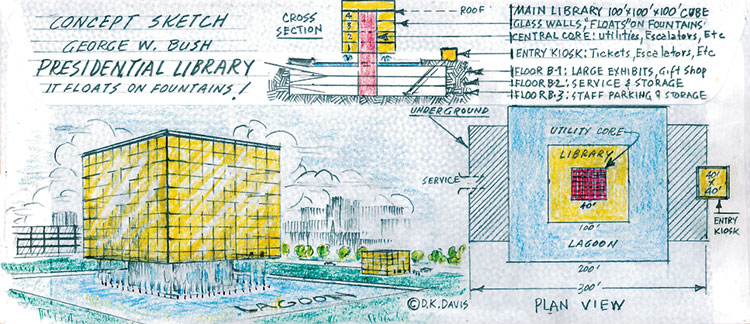 TEMPLE | vote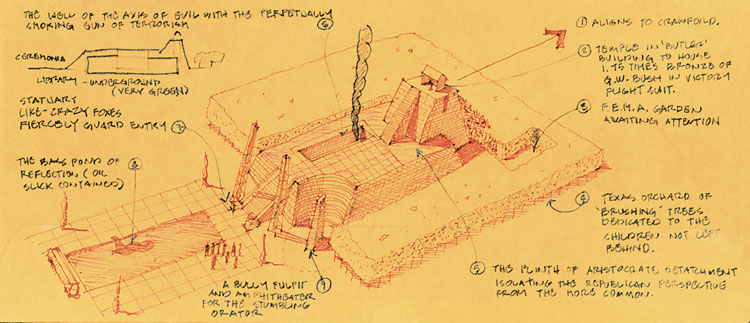 PLAZA | vote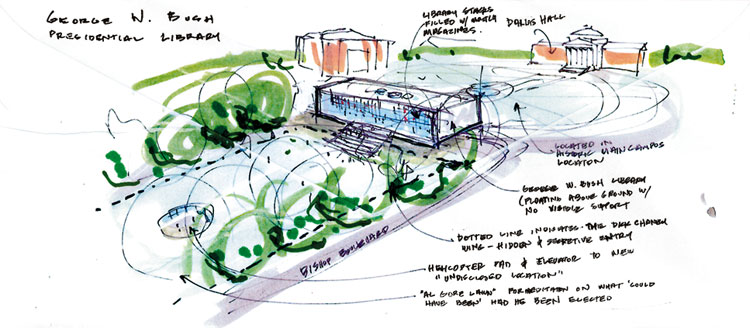 OPEN BOOK | vote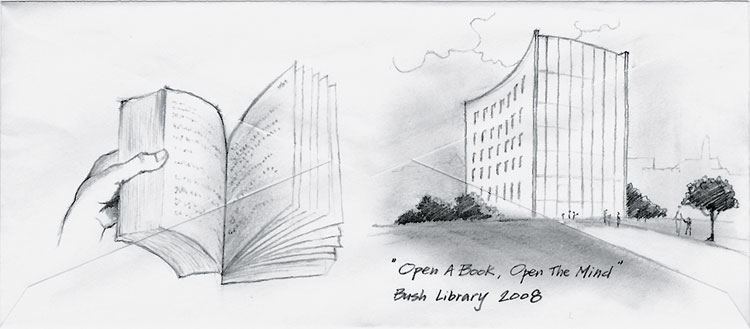 HOLE IN THE GROUND | vote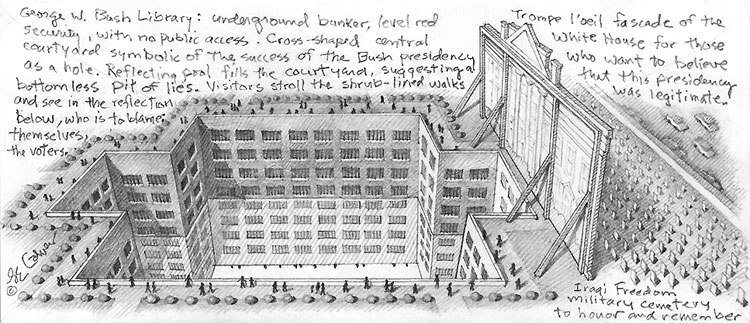 SUSPENDED DISBELIEF | vote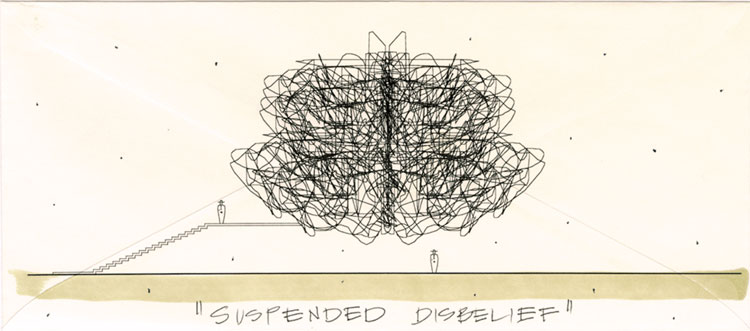 SOLID | VOID | SOLID | vote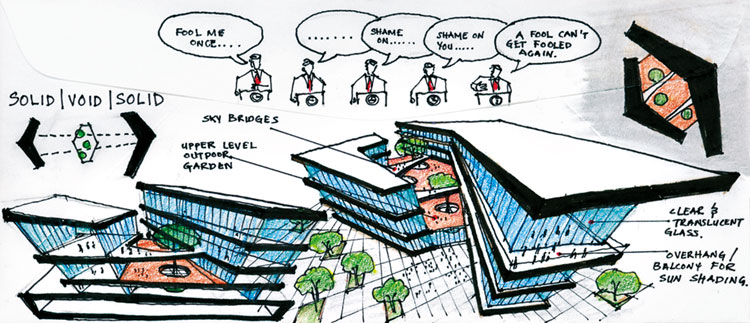 CROSS LAYOUT | vote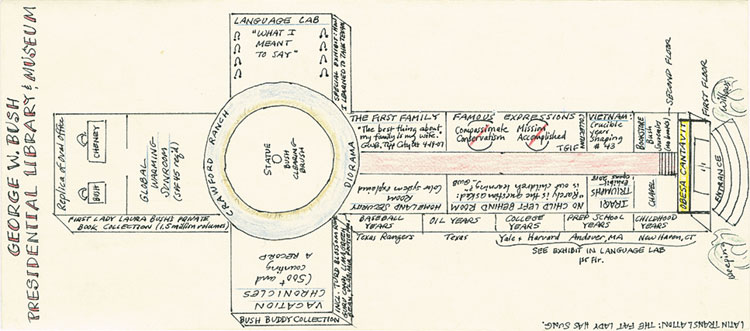 CRUCIFORM PLAN | vote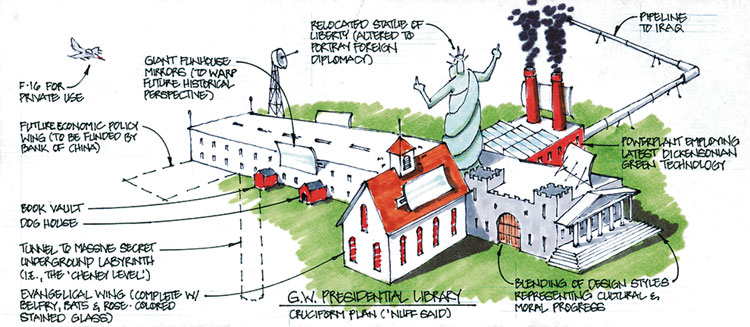 FUN RANCH | vote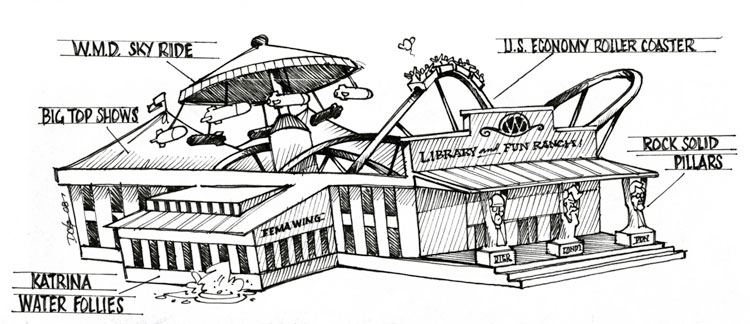 "W" DESIGN | vote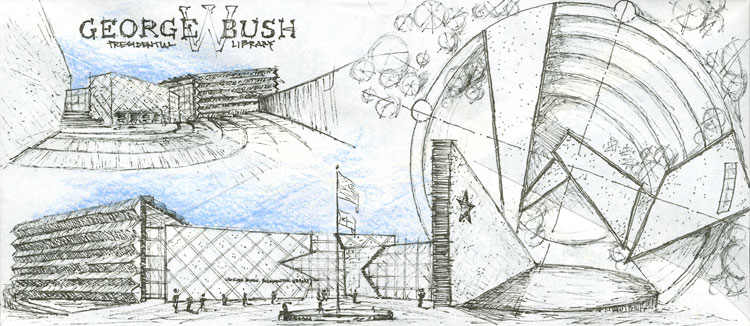 NON-LIBRARY | vote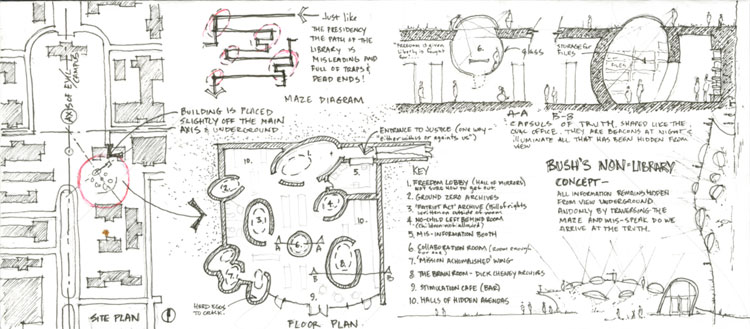 DISCONNECTION | vote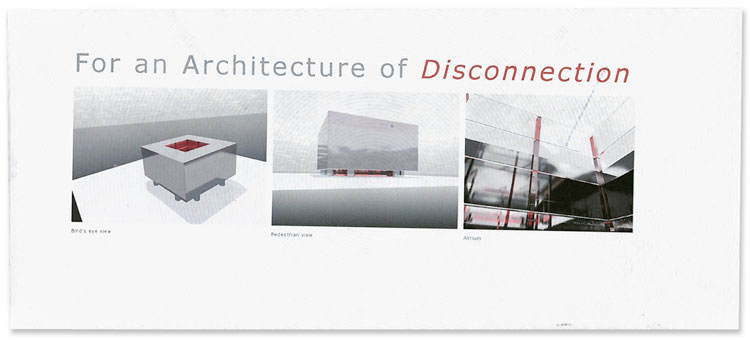 COLT 45 | vote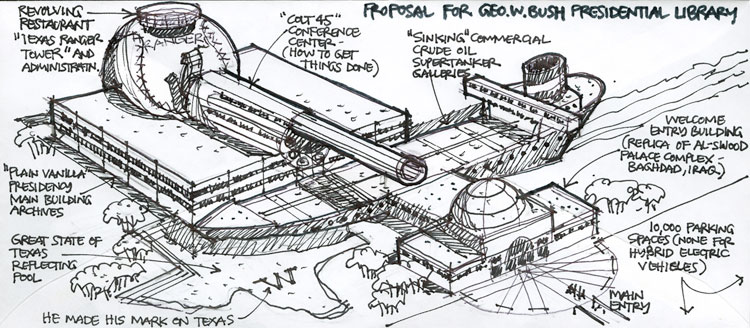 PROMENADE | vote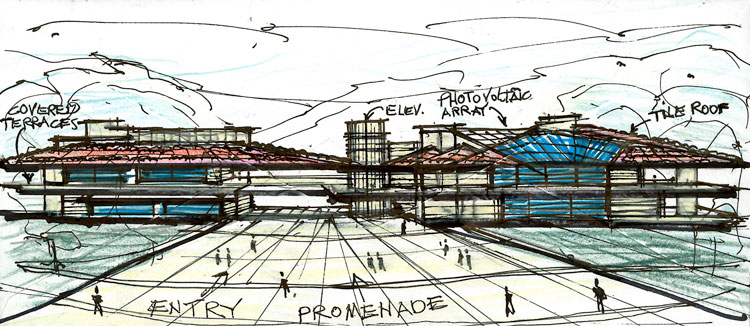 STICKY NOTES | vote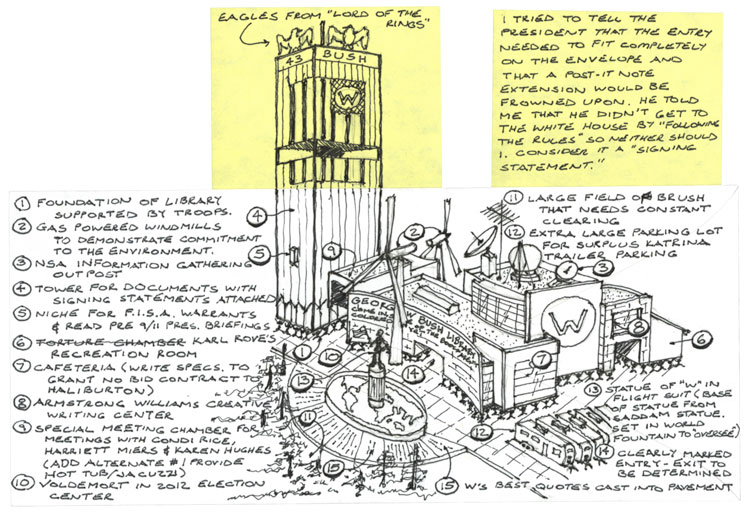 ---
http://chronicle.com
Section: The Chronicle Review
Volume 54, Issue 26, Page B14